Ronald A. Branch
President and CEO
As President and Chief Executive Officer of Silverback Business Group, Ron Branch draws on more than 34 years of success in growing and managing businesses. Prior to starting Silverback Business Group,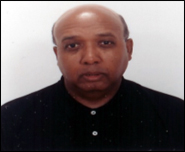 Ron was a senior executive in the Information Technology industry having held positions at Oracle and IBM.
At Oracle, he was Senior Vice President and General Manager of the Major Accounts division which he built into the largest and most profitable business segment. The Major Accounts Division managed Oracle's relationship with all U.S. based multinationals and the largest resident corporations. Ron was responsible for gaining significant market share, while delivering $3 billion in revenue.
Prior to Oracle, Ron was an executive at IBM, where he began his career. He held management positions in various locations including: Philadelphia, Princeton, Houston, San Francisco and White Plains NY, focused on growing IBM's hardware, software, services and consulting businesses to commercial and government clients. Earlier in his IBM career, Ron was certified as a software developer, systems engineer and subsequently named IBM's Top Salesmen.
Throughout his career, Ron has been recognized for his record of success in orchestrating the turnaround of failing businesses.
Mr. Branch continues to serve on the Advisory Boards for several small women and minority–owned businesses. He holds a Bachelor of Science in Mathematics from Fairleigh Dickinson University in Teaneck, New Jersey.